IlinkTurkey > Packages > Istanbul & Bursa (4 Days)
Overview
Embark on a trip filled with the glitz of Istanbul to the rustic Ottoman Empire's first capital, Bursa, on our Istanbul and Bursa 4-Day Package. The Ottoman Empire influenced so much of Turkish culture through centuries of control, and this trip will take you to some of Bursa's most important buildings. Enjoy exploring the Green Mosque, Hagia Sophia, Cumalikizik, Obelisk of Theodosius, Serpent Column, Blue Mosque, and so much more! All with comfortable accommodations, airport transfers and guided tours.
Itineraries
Begin your adventure upon arrival at Istanbul airport. Our tour team will welcome you at the airport and provide the accommodations to transfer you to Bursa.
After arriving in Bursa, enjoy a traditional breakfast and get ready to depart for a full-day Bursa tour. We will visit Cumalikizik, 800 years old Turkish village, and the Tophane area, where Osman Ghazi and Orhan Ghazi, the founders of the Ottoman dynasty were laid for their final rest in two ancient Byzantine structures. From the Tophane tour, continue to explore the Green Mosque and Tomb. The tour ends by visiting Bursa Grand Mosque; built in the Seljuk style and ordered by the Ottoman Sultan Bayezid I in the late 1300s.
After breakfast, check out from the hotel in Bursa and pack up to arrive in Istanbul.
After arriving in Istanbul, get ready to enjoy the Istanbul Old City tour, which will start after breakfast. Sultanahmet Square is the main point where the living heritage of both Byzantines and Ottomans can be seen. We will see The German Fountain, the Obelisk of Theodosius, the Serpent Column, the Blue Mosque, the Hagia Sophia, and the Topkapi Palace Museum. Return back to the hotel for an overnight stay.
After breakfast, depart for a full-day city tour with private vans. Starting from Balat, the historical Greek and Jewish neighbourhood of the Ottoman Era, the tour will also include visits to the Ayub Al Ansari Tomb, Taksim, Galata, and the heart of trade during the Ottoman Era. After a short break, embark on a boat for the Bosphorus Cruise Tour. Arrive back to the hotel and relax for the day.
Check out and leave for the airport to catch the flight back home.
What's Included
Our Istanbul and Cappadocia 5-Day Package includes 5-star accommodations for both cities.
Istanbul: Legacy Ottoman Hotel
Bursa: Almira Hotel
This package includes a professional English-speaking tour guide to help you provide tour insights, navigate locations and understand the local culture.
For a more comfortable tour experience, this package also covers:
Transfers and tours with private vans
Private professional guide for the mentioned tours
All entrance fees for the visits mentioned in the itinerary
24/7 professional assistance
Our Istanbul & Bursa (4 Days) Package includes domestic flights for the cities included.
This package includes breakfasts, while tourists are responsible for lunches and dinners.
What's not Included
Unfortunately, this package does not cover the cost of travel insurance. However, iLinkTurkey strongly suggests that tourists get travel insurance to ensure their financial safety during their trip. You can arrange travel insurance with your preferred insurance company or provider for your peace of mind. If you require any further information, feel free to get in touch with our team.
Unfortunately, the price of this package does not cover the visa process. For more information, contact us so our support team can assist you with any questions or concerns regarding the visa requirements and process.
Top rated
Istanbul & Bursa (4 Days)
$875.00
458 reviews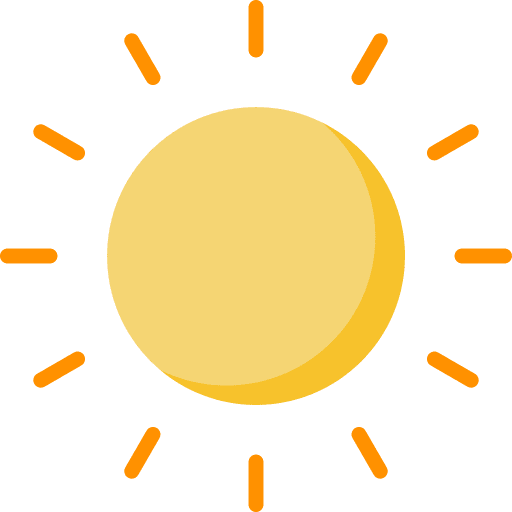 5 Days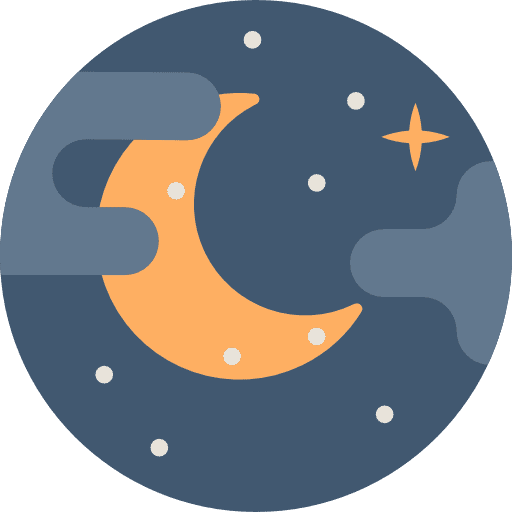 6 Nights
Country turkey
City bursa
Season Summer
Languages English Turkish French Spanish
Group/Private Private
Places to visit
94% of travelers recommend this experience
Not sure? You can cancel this reservation up to 24 hours in advance for a full refund.
Flight Information
Domestic Airlines
Drop off→ Baggage claim area→Meet tour guide→ Tour guide arranges you and other members to take the nearest shuttle.
International Airlines
Drop off→Passport check→Luggage claim→Customs inspection→Meet tour guide→Tour guide arranges you and other members to take the nearest shuttle to arrive at the hotel.
Accessibility Guidelines
This package may contain activities that are:
Not wheelchair accessible
Near public transportation
Not recommended for pregnant travelers
Not advised for travelers with heart problems or other serious medical conditions
Cancellation Policy
For a full refund, you must cancel at least 24 hours before the package's start time.
If you cancel less than 24 hours before the experience's start time, the amount paid will be non-refunded.
Any changes made less than 24 hours before the package's start time will not be accepted.
Cut-off times are based on the local time for locations included in the package. If any tour is canceled due to poor weather, you'll be offered a different date or a full refund.
All scheduled times are approximate and subject to change due to weather conditions and restrictions.
Know Before You Go
Please reach the departure point on time and follow the arrangement of a tour escort.
Before doing an individual activity or leaving the group, please get the agreement of the tour guide.
Customers are held solely responsible for their travel documents and/or visas if required.
Hotel arrangements will be changed depending on the season. You can confirm your hotel information while you are on tour with your tour guide.
Travelers can pay with cash or credit card on tour.
The itinerary and operating dates may change due to weather, traffic, and other reasons during our busy season. Please reconfirm your order prior to the departure date.
Some attractions will be closed during holidays or events (eg. Christmas, Ramadan or Thanksgiving). The arrangement is subject to your tour guide.
To make your travel more convenient, we suggest you book your tour one month prior to the departure date during the holiday season.
If you are traveling with children, please inform our service team and provide information such as the age of the child to ensure that the safety seat is prepared in advance (at your own expense).
Frequently Asked Questions
It is simple to book a tour. You can fill out the form given in each tour listing. If you're confused, you can call our agents at +1-201-366-1155 or send an email to info@ilinkturkey.com. You will receive a prompt answer describing the alternatives available to you.
Visitors may simply apply for a tourist visa in just a few clicks at www.evisa.gov.tr and begin exploring Turkey's unique wonders the moment they arrive.
Please consult your primary care physician or a travel doctor. We are unable to provide medical advice on whether or not you require vaccines. People travelling to Turkey, in general, do not get vaccinations because there are no regulatory requirements. If you need vaccinations, see your doctor one month before you leave your native country.
Most hotels in Turkey have internet access which they make available to clients. Reception can provide you with the password. Before using it, always check to see whether there is a fee. Most cafés and restaurants provide free internet to clients. Otherwise, internet cafés may be found in most major cities and towns.
The majority of monuments and historical sites in Turkey are open from 9:00 to 17:00. On Monday, all museums in Turkey are closed. Remember that these hours will change drastically during Ramadan, the Islamic holy month.
Turkey's official currency is the Turkish Lira.
Most hotels in Turkey, like many others across the world, have check-in times around noon, 12, or 1 PM. If you check in or out late at night or early in the morning, you may have to pay for an extra night to access your room without having to wait until the standard check-in time.
What our customers are
saying?
Don't just take our word for it - hear from our satisfied customers about their unforgettable travel experiences with us.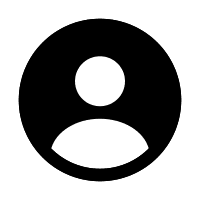 Tanya Yilmaz
I've always wanted to book a trusted and experienced tour service for my first-ever trip to Istanbul. And booking with iLinkTurkey, I was not disappointed. They offered airport transfers, accommodations, and breakfasts to go along with the city's tour, which the entire 3 days there worth it. The booking process was extremely easy, and we had a tour guide that spoke English, so we got to learn the rich history along sightseeing. My family and I definitely recommend iLinkTurkey, especially their Istanbul Tours.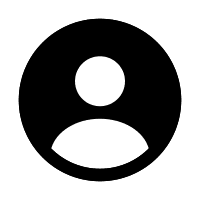 Gia Mendoza
10/10 Tour service. We had accommodations and everything when we booked our Ephesus Package from iLinkTurkey. The guide knew the place locally and guided us around the ancient site with local expertise. We also had flexibility in the program and considering the nature of the site, accommodations, and additional services, the price was worth it. Highly recommend.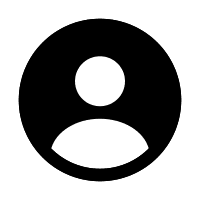 Michel K
Second time booking iLinkTurkey's tours and this experience was amazing as the first. Visited ancient and cultural spots, and ate Turkish kebabs for breakfast, but the Bosphorus cruise was the highlight. The ocean was beautiful. The hotel was comfortable and accommodating. Had a blast, would definitely recommend.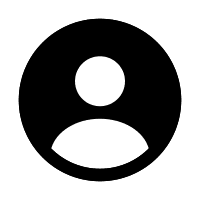 Reis Sahin
Exceeded expectations, excellent guide, comfortable and hassle-free booking, fascinating, and educational visit in a beautiful country.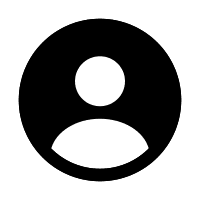 Neetha Patel
The tour was really great. The program was planned very nicely, with breaks so we could relax and stroll a little on our own. The sights in Konya, Cappadocia, and Bursa were never ending and the guide did their very best in explaining all the history. Was sad to leave on the last day but the experience was worth every cent. I would suggest ilinkturkey to anyone who wants to have a nice time in Turkey.
Your Travel Journey Starts Here
Sign up and we'll send the best deals to you